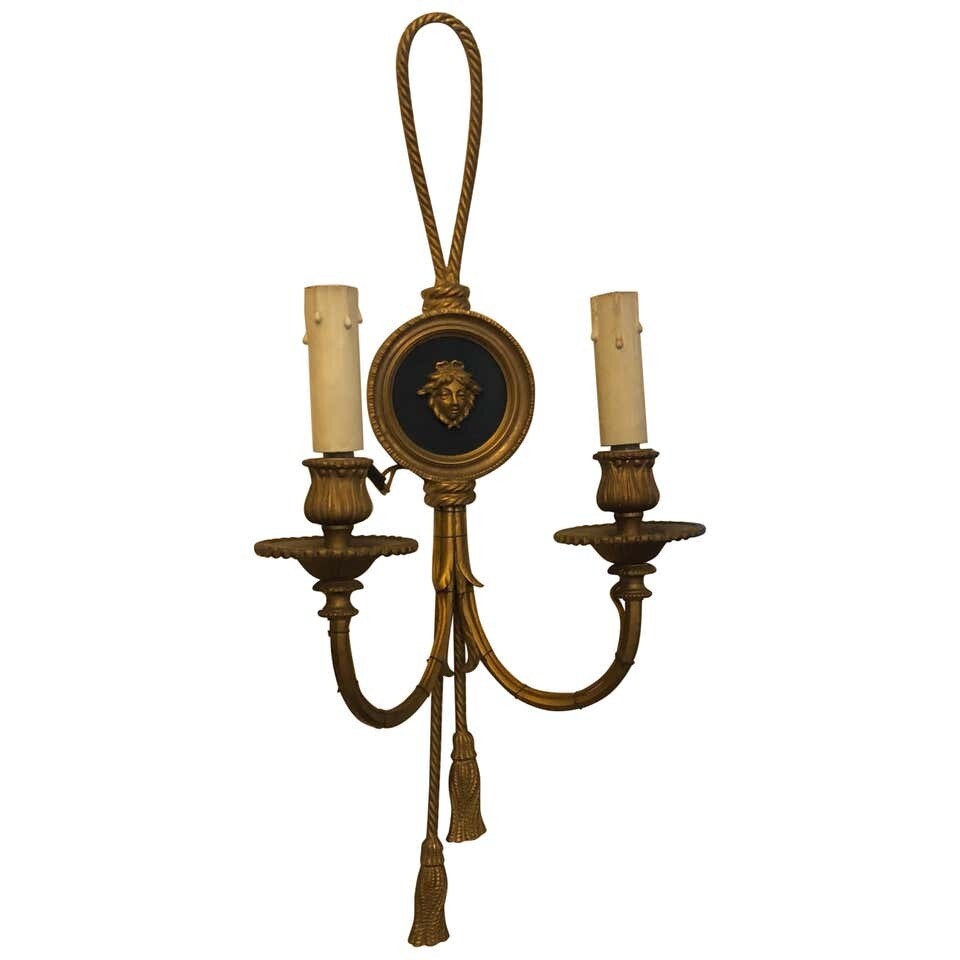 Five Louis XVI Style Gilded Bronze Italian Medusa Wall Sconces, circa 1930
Codice articolo 00524
Dettagli del prodotto
three Italian wall sconces made in early 20th century, gilded bronze is in perfect conditions, they need regular e14 bulbs and work 110-240 volts, electric wire is external. They are decorated with a Medusa.
Sold indidually, price per item is 700 €.
Depth 14 cm, width 24 cm, height 53 cm.
Salva questo articolo per dopo