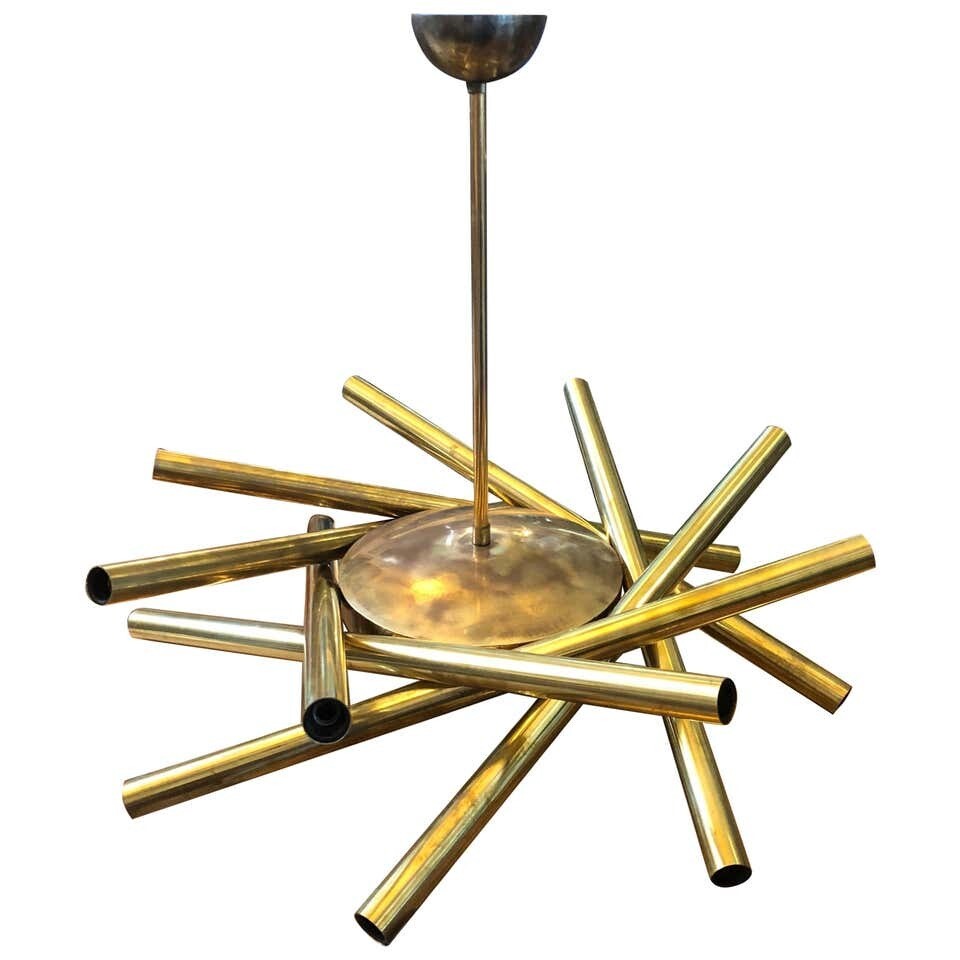 Stilnovo Mid-Century Modern Brass 16-Light Sputnik Chandelier, circa 1950
Codice articolo 00568
Dettagli del prodotto
A Sputnik chandelier made in Italy in the 1950s by Stilnovo, brass has been cleaned but maintain his vibrant vintage look, original wiring, triple type of lighting, 8-light up, eight-light down and all together.
It works 110-240 volts and need 16 regular e14 bulbs. In the two last photos, you can see original conditions.
Diameter 70 cm, height 57 cm.
Salva questo articolo per dopo