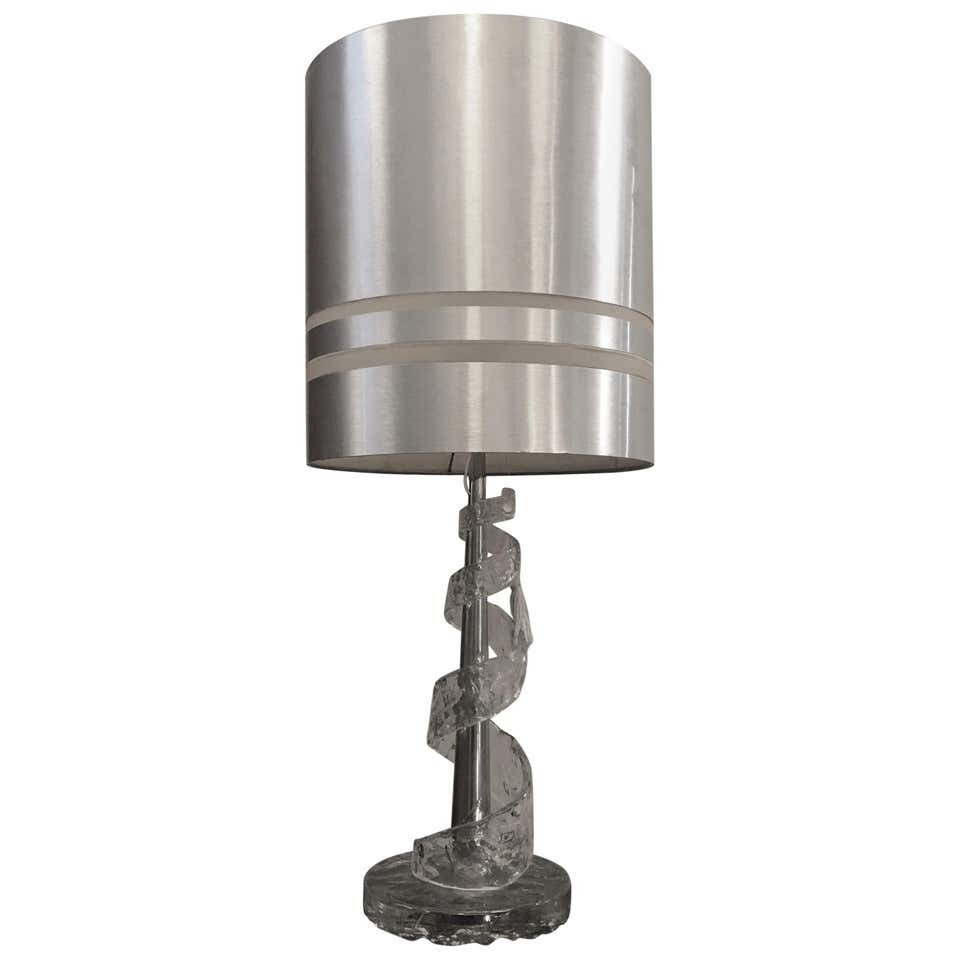 Amazing Angelo Brotto Spiral Transparent Murano Glass Table Lamp, circa 1970
Codice articolo 00059
Dettagli del prodotto
It's a particular Murano glass table lamp with original lampshade, it's made in two pieces, one is made of metal and glass, the spiral is made of transparent Murano glass. It's attributed to Angelo Brotto.
Dimensions without lampshade are height cm 58, diameter cm 21.
Diameter 36 cm, height 85 cm.
Salva questo articolo per dopo